Connect your wallet to start playing.
Choose the mode that suits your style and get ready to unearth a universe of possibilities.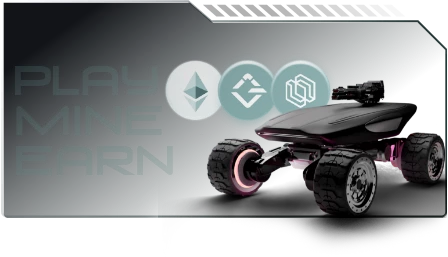 2D Game
Start mining with a single click! Select your rover and planet, hit start, and watch as you earn valuable rewards.
3D Game
Take full control, in the driver's seat. Navigate uncharted planets, discover hidden resources, and unleash your mining skills for higher rewards.